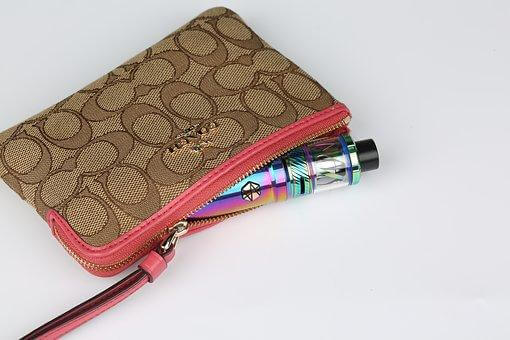 How to choose your first vape kit
New to Vaping?

There are so many different vaping devices on the market that it can be difficult to know which one to choose when you're starting out.

Generally speaking, like when you're starting anything new, the best advice is to keep it simple at first.

The One Kit is a great choice for new vapers. It's a pen-style kit, which means it's easy to carry around. If you smoke or know somebody who does, the One Kit is a great option. Our brief was to create the perfect starter e-cigarette - reliable, easy to use, comfortable to carry and convenient to charge.

The One Kit is also a mouth to lung device. This means it has been designed to reproduce the feel and action of smoking cigarettes. Most people who start vaping are trying to give up cigarettes so it's an ideal and familiar place to start.

But it's not the only way! We'll break down a few of the different types of kit here to give you an overview before you choose the best vape device for your needs.



Mouth to Lung

Classic inhales, also known as mouth to lung or MTL, is when you take a draw on the vape before you inhale. This action will be familiar to all smokers of cigarettes, which is one of the reasons why we developed The One Kit for first-time vapers. You would use MTL devices much like you would have used a cigarette - it's that simple.


These devices tend to be small enough to fit in your pocket and generally have a long battery life. They are charged via USB and have been designed for simplicity of use.

Direct to Lung

Direct inhale vaping, also known as direct to lung or DTL, is when you breathe the vapour straight in, like you would if you were smoking shisha. Vapers who vape this way generally use sub ohm devices. This means they are vaping at a resistance of less than one ohm. This sends more power to the coils, which produces bigger clouds and more flavour.

These devices are larger than pen or pod kits. This is because they require more power, and can use 2, 3 or even 4 rechargeable batteries, depending on the model. We'll come back to direct inhale devices a bit later on.

You can't get an easier vape kit than a pod system. They work with disposable pods which contain the coil and wick and also come pre-filled with e-liquid, so there's nothing for you to do but click your new pod in and vape away.

It really couldn't be easier. The pods are very easy to change and the taste and vapour production are much better than you might expect for a device of this size.