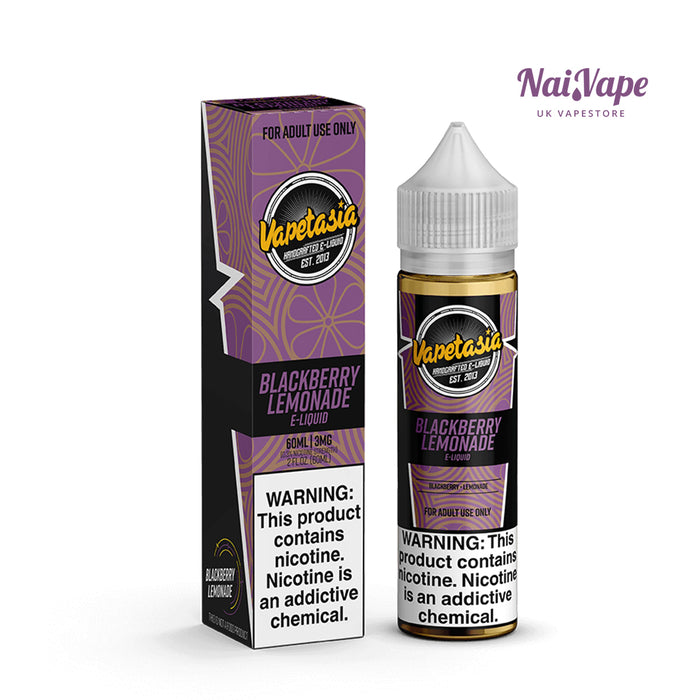 Vapetasia - Blackberry Lemonade - 60ml 3mg
Sold out
Original price
KSh1,500.00
-
Original price
KSh1,500.00
KSh1,500.00
-
KSh1,500.00
Current price
KSh1,500.00
Just as the old adage says, darker berries result in a sweet-tart flavor profile. With this in mind, we've made an invigorating blend of lemons and blackberries for a vibrantly tasty, tangy, yet smooth vaping experience. Succulent blackberries create a more complex lemonade with the perfect sweetness that's sure to refresh your senses and revitalize the soul! Your all-time favorite drink now comes in an e-liquid form!
Formerly known as Vapetasia Blackberry Lemonade
Comes in a certified and authentic 100ml Chubby Gorilla Unicorn Bottle.
70% VG / 30% PG
Naivape - Best online vape store in Kenya.
We are offering the latest in Disposables, Vape Kits, Premium E-liquids, and Vape Accessories.
Simply shop online for all your vaping needs.

We offer same-day delivery within Nairobi as well as countrywide delivery throughout Kenya and all over Africa.