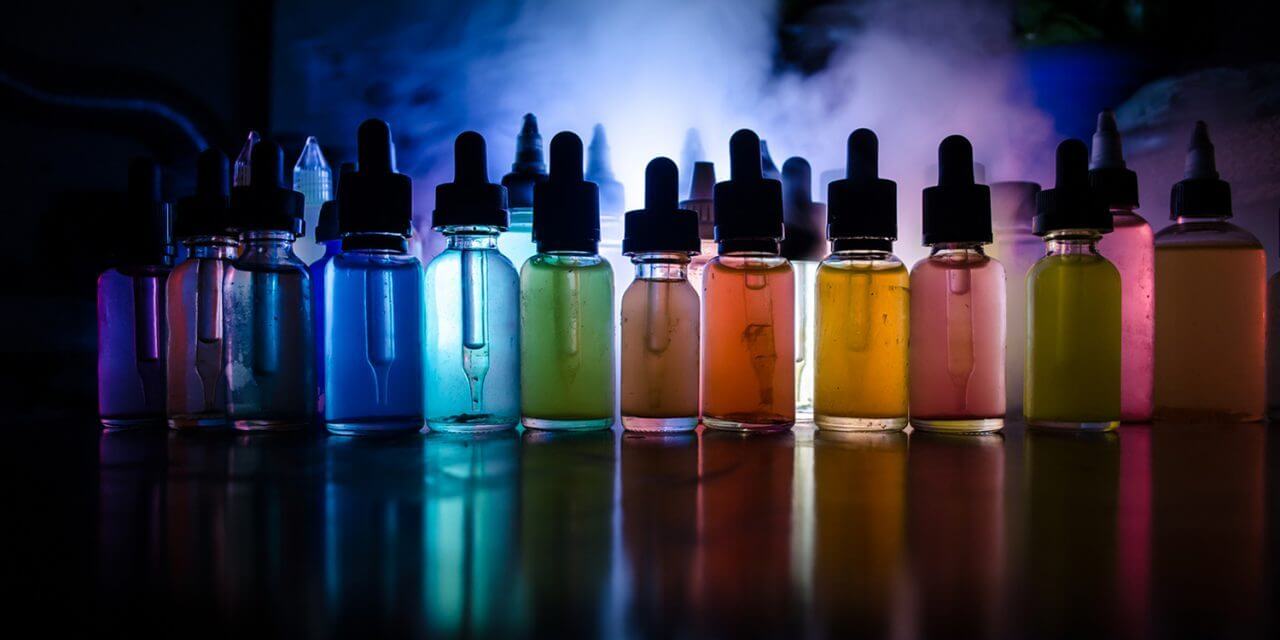 LIST OF DANGEROUS VAPE FLAVORS
ONCE AGAIN, E-LIQUID FLAVORS ARE AT THE FOREFRONT OF THE TOBACCO CONVERSATION.
Popular e-liquid flavors have come into the limelight due to a recent study conducted by the Journal of the American College of Cardiology. The study analyzed six different flavors and the effects they had on cells. The flavors tested were caramel, cinnamon, fruit, menthol, sweet tobacco, sweet butterscotch and vanilla. They also tested the impact of varying levels of nicotine. According to the journal, menthol and cinnamon flavors have the potential to be harmful on a cellular level. Cinnamon and menthol "disrupted the ability of the cultured cells to form capillary-like tubular structures."
This brings up the question asked by many... 
ARE E-CIGARETTES HARMFUL TO YOUR HEALTH?
This is one of the first studies of its kind, as no previous research has been done regarding flavor effects on endothelial cells. "Until now, we had no data about how these e-liquids affect human endothelial cells," said Dr. Joseph Wu, author of the study. As a quick reminder, endothelial cells line the inside of all blood vessels in the body. These cells form a one-cell-thick layer called the endothelium that run throughout the body. Environmental Health News reports, "The cinnamon and menthol flavors were the most toxic to cells, even when there was no
nicotine
in the mixture."
Aren't these flavor found in other places too?
NOTABLY, THE FLAVORS IN THIS STUDY ARE FOUND IN MANY FOOD AND BEVERAGE ITEMS.
It is not hard to find cinnamon gum, butterscotch candy, fruit flavored cake, or caramel flavored drinks in any store. There is some research that shows cinnamon and menthol to be troublesome in regular food products. In fact, The National Center for Biotechnology Information says that too much cinnamon can cause mouth sores. Additionally, Poison Control writes, "If a high-percentage menthol product is applied to the skin, irritation and even chemical burns have been reported." The issue here is that the FDA has approved these flavors for ingestion, but now is scrutinizing them when it comes to inhalation from an e-cig.
Although reports have shown the detrimental effects of these flavors in food, vape products and e-cigarettes seem to be the target. With Senate Bills proposing the ban on flavored e-juice.
The use of flavors is a huge piece of the e-cigarette puzzle. These flavors in vape e-liquids are meant to aid in the cessation of traditional tobacco products. Playing a role in the fight to quit smoking. As studies have proven time and time again that combustible cigarettes contain thousands of chemicals known to cause cancer. Ruthless e-liquids do not contain anything more than vegetable glycerin, propylene glycol, nicotine and flavoring. The varying flavors of e-liquid, meant specifically for adults, facilitate a positive journey to becoming nicotine free.
The flavors under the microscope are found in many household items, from toothpaste and gum to nasal spray and essential oils. It's no surprise that the popularity of these flavors have carried over to e-cigarettes and vape liquids. This begs the question - how dangerous are the flavors, really? At this point, we suggest being cautious of cinnamon and menthol flavors in all capacities until further studies are conducted. There are still many other flavors of e-liquid available that can help in the transition away from smoking altogether.