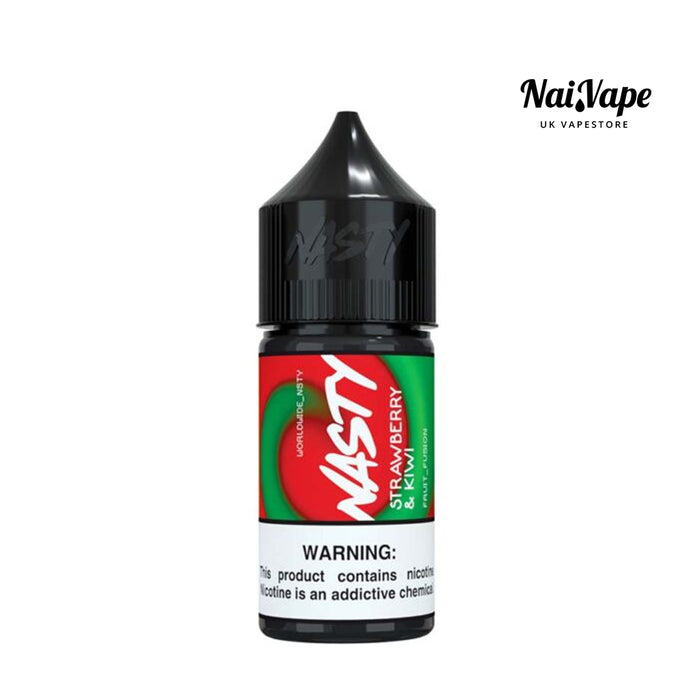 NASTY MODMATE
Sold out
Original price
KSh1,500.00
-
Original price
KSh1,500.00
KSh1,500.00
-
KSh1,500.00
Current price
KSh1,500.00
ModMate Grape & mixed Berries Nasty Juice 60ml vape juice consists of black grape combined with ripe mixed berry and other fruits, as well as a slight hint of menthol.
Grape & Berrie's lovers must get their hands on PODMATE Grape & BERRIES vape juice. The intensity of that clean and pure grape Mixed Berries flavor will make the tongue do its happy dance as soon as you take your first puff.
Strawberry Kiwi Modmate short-fill e-liquid by Nasty Juice is a fruity blend that pairs sweet, juicy strawberry notes with tangy kiwis for a zingy all-day vape
Strawberry Kiwi is available as 50ml 0mg e-liquids in a 60ml short fill bottle, with space for a 10ml nicotine shot of your choice. Adding an 18mg nic shot will create 60ml of 3mg e-liquid.
Flavor:  Grape with Red Berries and Strawberry Kiwi 
Size:  60ml
Nicotine:  3mg/ml (3%)
Proportion:  50VG/50PG
Brand:  Nasty
Line: PODMATE
Naivape - Best online vape store in Kenya.
We are offering the latest in Disposables, Vape Kits, Premium E-liquids, and Vape Accessories.
Simply shop online for all your vaping needs.

We offer same-day delivery within Nairobi as well as countrywide delivery throughout Kenya and all over Africa.