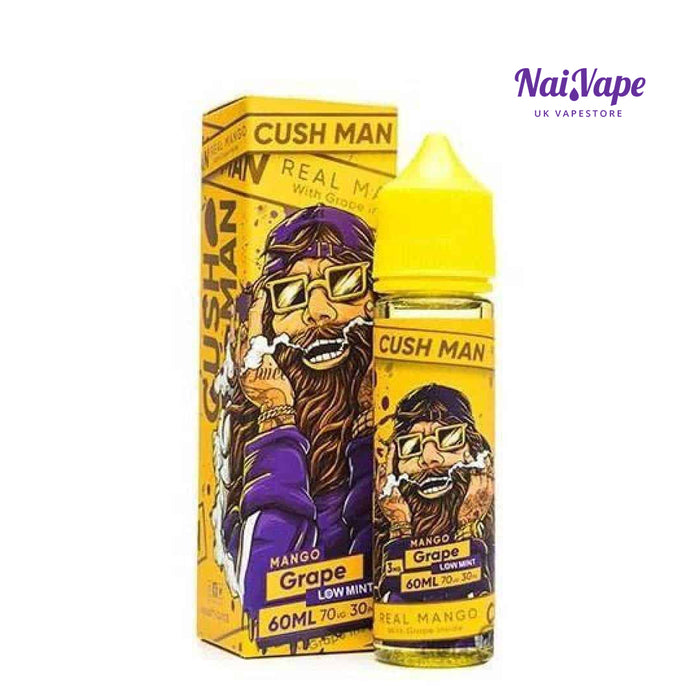 Nasty Cushman Series – 60ML
Sold out
Original price
KSh1,500.00
-
Original price
KSh1,500.00
KSh1,500.00
-
KSh1,500.00
Current price
KSh1,500.00
A combination of Mango and Grape for a new yet unique and exotic flavor that will tingle your senses.
WEIGHT: 0.11 kg
DIMENSIONS: 3.1 × 5.3 × 16 cm
BLEND RATIO: 70 VG / 30 pg
PACKAGING: Paperbox & Chubby Gorilla Bottle (Food Grade)
CONTENT QUANTITY: 60ml
FEATURES CHUBBY GORILLA :
1. Engraved Nasty logo on Chubby Gorilla cap.
2. Improved tamper-evident.
3. Improved nozzle.
4. Removable plug for EU nicotine shot.
5. Improved Child Resistant Cap


Naivape - Best online vape store in Kenya.
We are offering the latest in Disposables, Vape Kits, Premium E-liquids, and Vape Accessories.
Simply shop online for all your vaping needs.

We offer same-day delivery within Nairobi as well as countrywide delivery throughout Kenya and all over Africa.