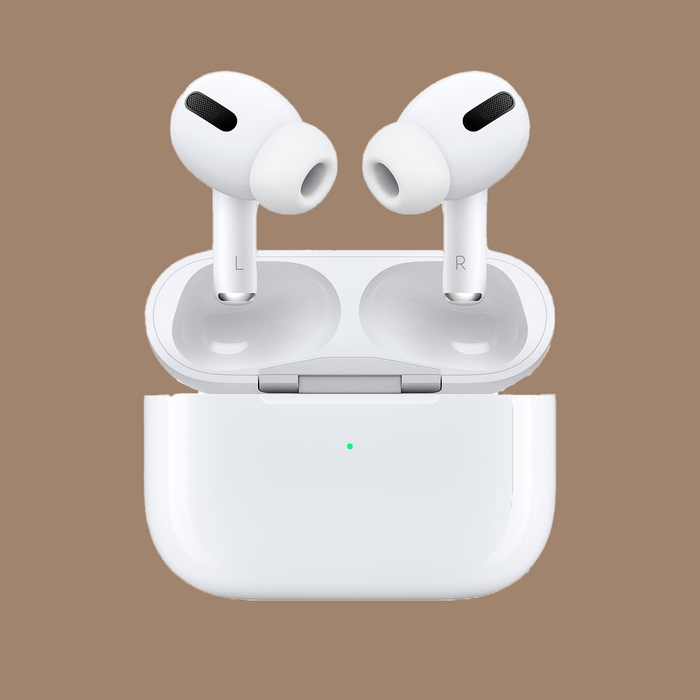 AirPods Pro
Sold out
Original price
KSh2,500.00
-
Original price
KSh2,500.00
KSh2,500.00
-
KSh2,500.00
Current price
KSh2,500.00
Features:
The arrival of the fittest:
- We refined the comfort details, creating a new class of in-ear headphones with a customizable fit that forms an exceptional seal for Active Noise Cancellation. You'll feel your music, not your headphones.
- Choose from three sizes of soft, flexible silicone tips that click into place.
- These internally tapered tips conform to your ear shape, keeping AirPods Pro secure. And with vents helping to equalize pressure, you feel like there's nothing in your ears.

The sound that cuts out the noise:
- AirPods Pro is the only in-ear headphones with Active Noise Cancellation that continuously adapts to your ear's geometry and the ear tips' fit — blocking out the world so you can focus on what you're listening to.
- An outward-facing microphone detects external sound.
- AirPods Pro then counter it with equal anti-noise, canceling the external sound before you hear it.
- An inward-facing microphone listens inside your ear for unwanted sound, which is also eliminated with anti-noise.
- Noise cancellation is continuously adjusted at 200 times per second for truly immersive sound, so you're fully tuned in to your music, podcasts, and calls.
- Want to hear what's happening around you? Just press and hold the force sensor on the stem to jump between Active Noise Cancellation and Transparency mode — which lets outside sound in, and allows things to sound and feel natural when you're talking to people nearby.

Naivape - Best online vape store in Kenya.
We are offering the latest in Disposables, Vape Kits, Premium E-liquids, and Vape Accessories.
Simply shop online for all your vaping needs.

We offer same-day delivery within Nairobi as well as countrywide delivery throughout Kenya and all over Africa.